Privately New Zealand Owned, Personal Service
Start Your Adventure with Us
With 22 locations around NZ we're one of the largest car rental networks in the country.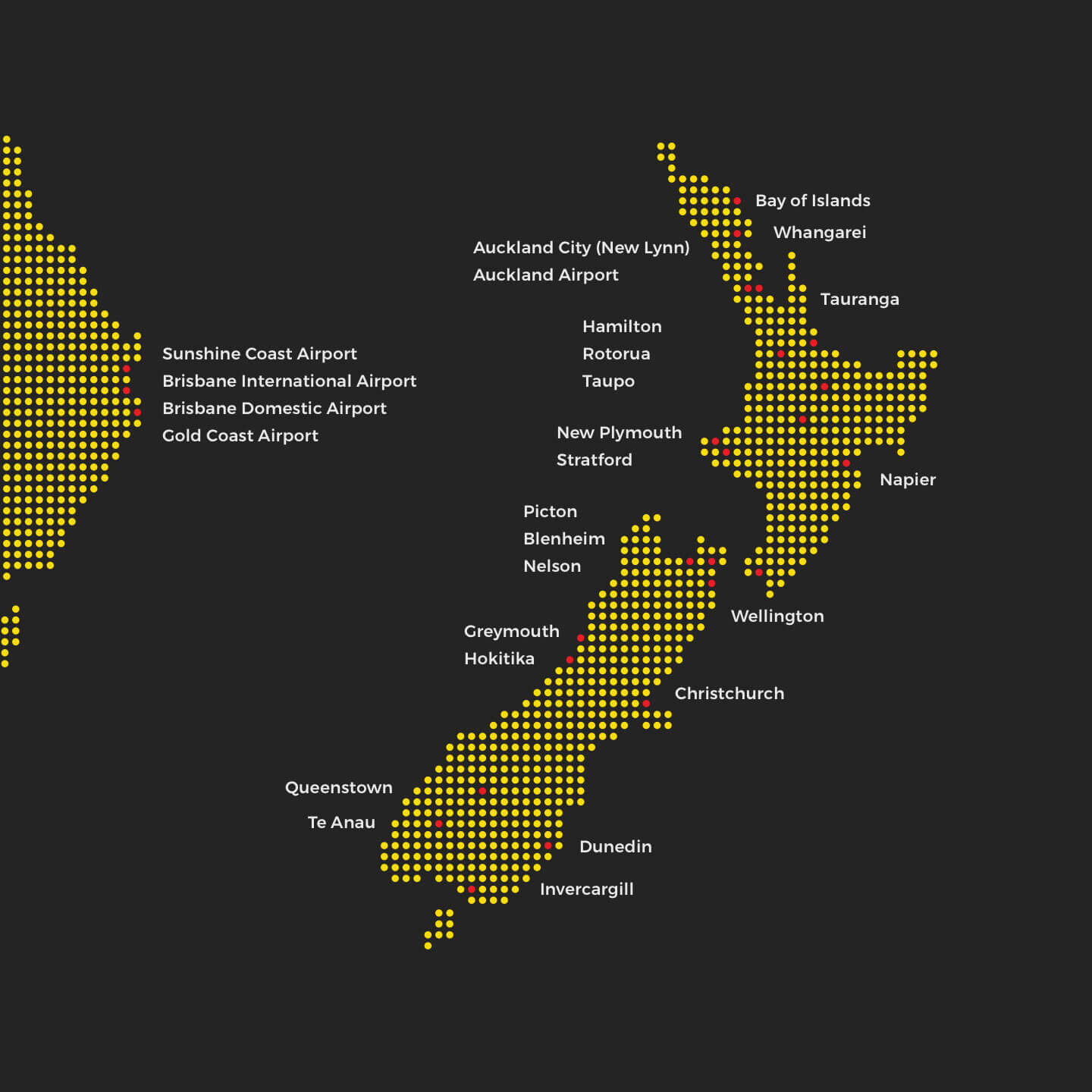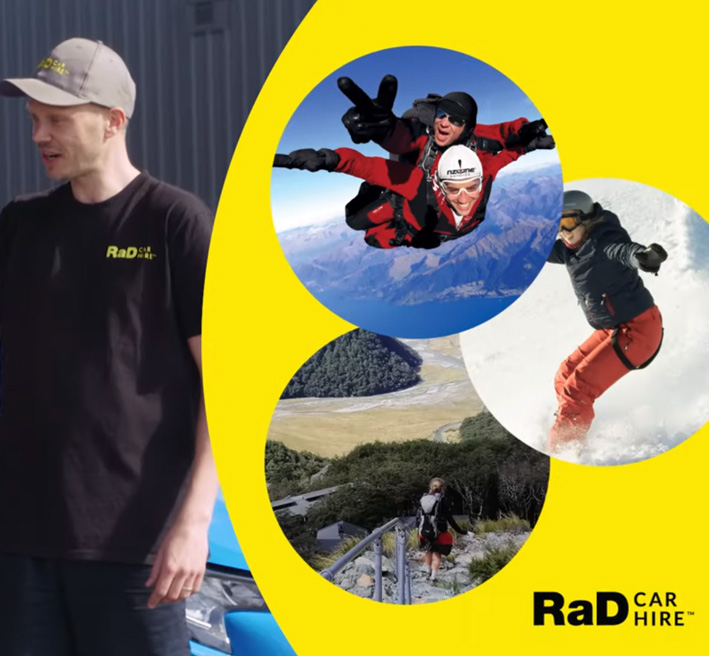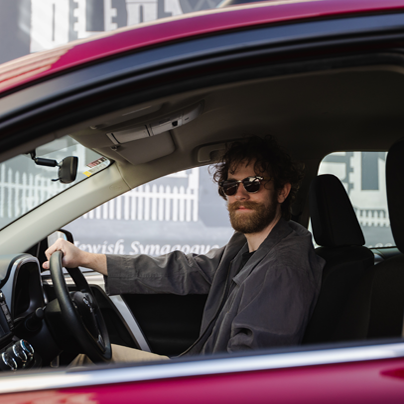 Buy a RaD Car Hire Franchise!
Be part of one of the largest independently owned rental car networks in the country. RaD's been part of the kiwi car hire experience for nearly 30 years, and is keen to keep growing.
Learn More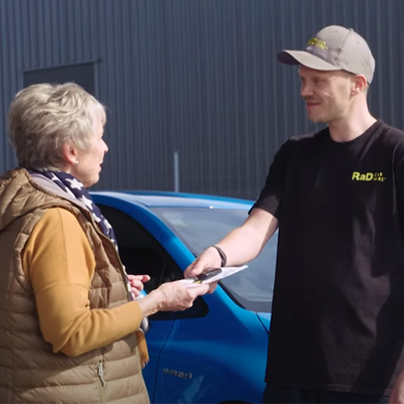 Local Family Owned Branches
RaD's network of franchised rental locations are individually owned by local people. They know their region and they value their customers. We really appreciate it when you support local!
Learn More
Popular Vehicles
Our vehicle range varies by location, so enter your dates and pick-up location in the booking box above to see the range available.
View All Vehicles
5.0

RaD Car Hire Christchurch Airport
"Continue to be impressed with this company for service and price. I have used them several times and never been disappointed. The email/online pickup process is a dream - the quickest I have picked up a rental car EVER! Highly recommended."
5.0

RaD Car Hire Queenstown
"This company are honest and reliable in their dealings, and I think they could be the cheapest in Queenstown. The late model Subaru XV we hired was clean, tidy and very comfortable. The team were friendly and professional to deal with. Highly recommend RaD as a non-rip-off car rental company. They also gave us a ride back to the airport for a minimal fee."
5.0

RaD Car Hire Hamilton
"I recently hired a rental car from RaD and they were amazing to deal with, I also needed an extension on my car rental which they let me do last minute, such a lifesaver after my first car hire place didn't disclose the bond fees. RaD were upfront with all costs including any bond or credit card requirements. The price they quote is how much I paid and that was it. Great to deal with. I will be def be using this company in the future."
5.0

RaD Car Hire Rotorua
"I recently hired a rental car from RaD and they were amazing to deal with, I also needed an extension on my car rental which they let me do last minute, such a lifesaver after my first car hire place didn't disclose the bond fees. RaD were upfront with all costs including any bond or credit card requirements. The price they quote is how much I paid and that was it. Great to deal with. I will be def be using this company in the future."
5.0

RaD Car Hire Wellington
"Great prices, quality vehicle - no issues at all! So easy to organise, friendly communication and service. Airport pickup and drop-off was hassle free, good carseat for 3yo, and we liked how our hire vehicle was used for our pickup and drop off - makes it all so easy. Will recommend and use again. Thanks!"
5.0

RaD Car Hire Napier
"Such a lovely team to rent from. New visitors to the region & we were given so much useful information on where to go/places to visit etc. You're an asset to your city & the car was perfect for us - well done"
5.0

RaD Car Hire Nelson
"Wow, totally recommend RaD Car Hire Nelson. Easy booking, competitive rates, you get what is advertised vehicle wise not like other rental company's I've dealt with, friendly & happy staff from start to finish."
5.0

RaD Car Hire Taupo
"My family and I were stranded in Taupo after our car had a major electrical fault. Due to Covid all of the corporate rental car companies had abanded Taupo. Though Rad, a local privately owned company picked up my call well outside of business hours in the weekend and had a car ready for us to return home. Excellent service at highly competitive rates. Thank you the Peters family"
5.0

RaD Car Hire Dunedin
"The RAD process to getting, using and returning the rental car was faultless! All online. Didn't have to deal with a person at any stage of booking the car, picking it up at the airport or returning it. So simple and way cheaper than all other options that I looked at. Car was in mint condition. Would recommend RAD wholeheartedly!"
5.0

RaD Car Hire New Lynn
"A great experience dealing with these guys. Easy booking, great customer service from prior to pick up through to delivery. Was too easy. 10/10 will book here again."
5.0

RaD Car Hire Auckland Airport
"Very accommodating, I was running really late for my plane and they got me there as quickly as possible."
5.0

RaD Car Hire Whangarei
"Super helpful, friendly staff. So easy to deal with. Walked in, drove out, <10 minutes later. Great range of vehicles and excellent price."
5.0

RaD Car Hire New Plymouth
"The best car hire group. Their cars are great value, customer service is excellent. They're helpful and if there's any problems the gang at RaD New Plymouth will do their best by you."
Rent a Car with RaD Car Hire...
We've Got New Zealand Covered - 22 Branches Nationwide means Great Cars, Great Rates, Great Service!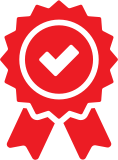 Local NZ Family Owned
Our local RaD franchise owners will look after you all the way, with the best travel tips and service with a smile.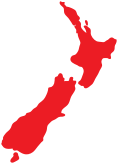 22 Locations Nationwide
We're got New Zealand covered, from the Bay of Islands to Invercargill, and everywhere in between.
RaDical Rates
We offer fabulous deals at all locations, plus keep an eye out for our RaD Special - a simple but well-maintained car, at a superb price!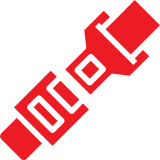 Safe Driving in NZ
Travel safely as you explore New Zealand, if this is your first time here, take a moment to familiarize yourself with our road rules.
We've got New Zealand covered - 22 branches nationwide means great cars, great rates, great service!
Welcome to RaD Car Hire, New Zealand. Established in 1987, we are the longest-standing locally-owned car rental company. You can trust that we will take care of you and your car rental needs. With 22 city and airport branches, we offer car rental New Zealand-wide. All locally owned and operated, we know our country! Summer and winter packages are available; we can tailor a rental car plan for you.
Hitting the slopes? Ask us about ski & snowboard racks for our vehicles. Going camping? Let us know if you need help accessing equipment or want a roof box for extra storage. Have a baby, infant, or child? We have clean child seats and boosters for all ages.
Whatever your New Zealand vehicle rental needs may be - compact, sedan, 4WD, truck or SUV rentals for business or leisure - contact our helpful team anytime. For more information, see our car rental frequently asked questions. We'll go the extra mile to find the best transportation to meet your needs and budget.


Why Choose RaD Car Hire New Zealand?
When you book a rental car with RaD, you'll tap into our 30+ years of experience in the industry. Our company offers many services to our customers that separate us from the rest.
Large fleet of late model vehicles and new hire car options
Unlimited kilometres on all car rentals
Competitive vehicle hire rates – budgets to suit all customers
Car hire includes GST and Insurance
Additional car rental insurance available for stress-free travelling
Outstanding on-road support and assistance
Baby and booster seats available
Free additional drivers as required
Unrivalled knowledge of Auckland and surrounding areas
Airport Domestic and International terminals covered
Phone RaD on free call 0800 73 68 23 or book online. We look forward to assisting you with your car hire requirements for your next road trip in New Zealand.


Easy and stress-free process, so you can get on the road faster.
Each branch tailors its rental vehicles to meet the needs of its local area and demand. This means vehicle availability and pricing for our New Zealand car rental services may vary from location to location. Rest assured; you will always find safe, near-new models at great rates with excellent service on the side—no matter where you book your rental car in New Zealand.
Convenient pick-up and drop-off
Our car rental branches offer a free pick-up service during office hours. We pick up and drop off to and from airports, ferry terminals, railway stations, hotels and more. After-hours arrangements can also be made. We will advise you of any additional fees that may apply during the reservation process.
Wide range of quality rental cars
We have a huge choice for car rental in NZ to suit every travel need. Choose from zippy little compacts and sedans to station wagons, SUVs, commercial vans, trucks and more. We have short-term or long-term hiring options available whether you're looking to rent a car in NZ for business or pleasure.
Our car rental locations
We have strategically placed 22 rental car locations across the North Island and South Island of New Zealand. Our mission is to provide great service, great deals and great cars to all our visitors, and our teams have the local knowledge to assist in making the most of your trip. We welcome you to enjoy a faster reservation process at the best price for New Zealand car hire.
Plan your New Zealand holiday
Still researching your destination? First, check out our must-see places to visit and tips for travelling around our beautiful country. Then, follow our hassle-free booking process for quality vehicle hire in New Zealand. We also offer one-way hires—pick up and drop off your rental vehicle at any of our other locations across NZ. Whether you're driving off on an epic adventure or attending a business meeting, we've got you covered.
Driving safely in New Zealand
Your safety is our number one concern, and we want you to take care while driving your hire car on NZ roads. So, if this is your first time driving in New Zealand, take some time to read through our safe driving tips.
Book your rental car online today
Book quality car rentals from one of our 22 locations across New Zealand now! Use our obligation-free, easy quote system to book at the top of this page, or contact our team for an exact rate.
Want to know the RaD Car Hire Story?